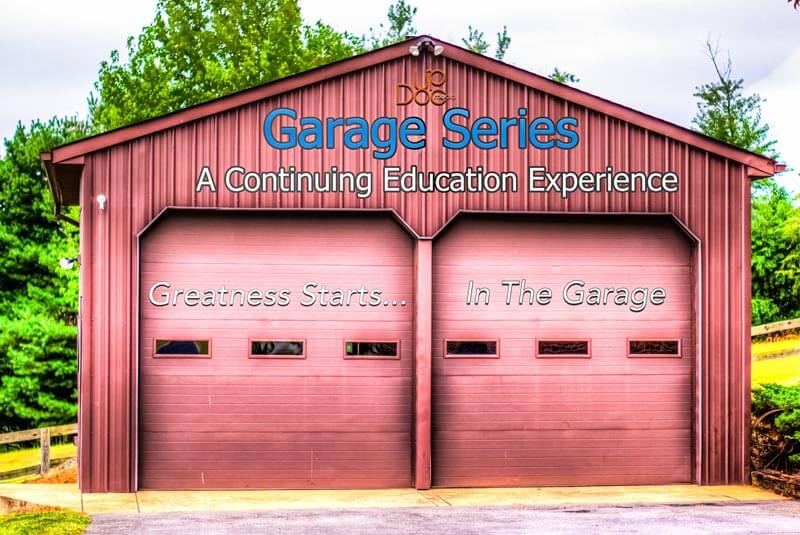 Management of Common Clinical Syndromes with Spinal Manipulation
Instructor: Dr. Jeff Moore, PT, DPT, OCS, MTC, Cert-SMT, FAAOMPT
Course Description: This course will cover current best evidence in the use of thrust manipulation to treat common clinical syndromes. Laboratory sessions will focus on the safe and effective delivery of thrust and non thrust mobilizations to the lumbar spine, sacroiliac joint, thoracic spine, and cervical spine. Mobility and motor control exercises for the cervicothoracic and lumbar spine will be introduced to complement the manual therapy techniques. Lecture material will focus on the developing body of literature regarding the use of mobilization with commonly treated patient presentations. These presentations include but are not limited to: Cervicogenic Headache, acute and chronic neck pain, non-radicular mechanical low back pain, and sacroiliac joint dysfunction. Additional lecture will cover clinical reasoning and how mobilization fits within the greater framework of evidence based treatment. Finally the role of manipulative therapy for chronic low back pain will be explored in light of emerging evidence from the field of pain sciences.
See below for more information, including course objectives, contact hours, and more.
Space is limited to 15 participants! Don't miss out!
The Garage Series is located in Mount Airy, MD.
Dr. Jeff Moore's course will be held from October 1st & 2nd, 2016.
Schedule: 8am – 5:30pm Saturday and Sunday
---
Don't forget to ask about the $100 DPT Student discount! Just email ben@updocmedia.com.
7 in stock
Product Description
Management of Common Clinical Syndromes with Spinal Manipulation with Dr. Jeff Moore
Instructional Method:  Lecture with demonstration and hands on lab
Student to faculty ratio: 15:1 (maximum of 15 students to 1 faculty)
Target Audience: Physical Therapists / Doctors of Medicine / Doctors of Osteopathy / University Faculty
Contact Hours: 16 contact hours
Course Objectives:
Understand the risk factors associated with spinal manipulation and be able to screen patients properly using a thorough history and targeted physical examination
Understand the distinct components of the subjective and physical examination that guide selection of each thrust manipulation instructed
Understand the strengths and weaknesses of literature support for HVLAT in syndromes commonly treated by in the outpatient setting
Demonstrate to the instructor and class proper technique with lumbar, cervical, and thoracic HVLAT
Demonstrate to the instructor and class proper technique with lumbar, cervical, and thoracic mobility exercises and their home exercise counter parts
---
Course Schedule
Day 1
8:00am-9:00: Subjective Examination & Clinical Reasoning Framework
9:00-10:00: Cervical Examination & Screening – Syndrome Identification
10:00-10:30: Lab – Examination & Screening
10:30-12:00pm: Lab – Mid Cervical HVLAT (Cradle and Chin Hold)
Lunch
1:00pm-1:30: Safety of Lumbar HVLAT
1:30 – 2:00 Lumbar Examination & Screening – Syndrome Identification
2:00-3:30: Lab – Lumbar HVLAT forearm and hand contact
3:30-4:00: Mobility and Motor Control concepts
4:00-4:30pm: Lab – round robin
4:30-5:00pm: Lab – student demonstration
Day 2
8:00am-9:00: Patient Expectations, placebo, and the role of pain sciences
9:00-9:30: Considerations for thoracic HVLAT
9:30–10:30: Mid and upper Thoracic HVLAT
10:30–11:00: Recognizing SIJ dysfunction
11:00-12:00pm: SIJ HLVAT and Pregnancy modification
Lunch
1:00pm – 1:30: Unique medico-legal considerations for upper cervical HVLAT
1:30 – 2:30: Upper cervical HVLAT: supine and seated
2:30-3:30: Treating the Junctions: Cervicothoracic and thoracolumbar
3:30-4:00: Treating the upper and lower ribs
4:00 – 5:00pm: Round robin and student demo
---
About The Instructor: Dr. Jeff Moore received his doctorate of physical therapy degree with high honors from the University of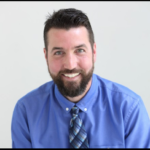 St. Augustine for Health Sciences.  Dr. Moore has obtained a manual therapy certification (MTC) from St. Augustine and a certification in spinal manipulation (Cert-SMT) from the American Academy of Manipulative Therapy.  Most recently he completed his Fellowship training in orthopedic manual therapy (FAAOMPT) through Evidence In Motion.  Dr. Moore has spent the past seven years working exclusively in outpatient orthopedics.  He launched the Institute of Clinical Excellence in 2012 and became a faculty member with Evidence In Motion in 2015.  Between these two companies Dr. Moore regularly teaches manual therapy courses around the country.