Welcome to the Practice Compliance Podcast Mini Series! Below you can find each episode as released via installments. We will be sending out updates on the next installment release using the same email you signed up with, so stay tuned!
---
Installment Two: Episode 2 — Everything We Thought We Knew…
Must a patient progress in function to have care be considered skilled and billable? What are some common areas in Cash PT where the ice can get thin with compliance if going the wrong direction? What about the Therapy Cap and the way clinics are audited? Ready? Set? TUNE IN!
Show Notes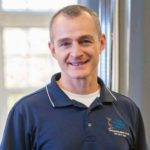 In this episode, Nancy and I are joined by physical therapist and practice owner, Anthony Maritato, PT. Tony has a special focus on practice development and operations. He started his practice in 2002 as a personal training and physical therapy studio in Sarasota, FL which he grew to five locations across two states. He is known for his creativity and passion for the profession of physical therapy. You can find Tony on Facebook as Anthony Maritato. You can find his business Facebook page at @TTSPT and you can find him on Instagram @ total.therapy.solutions.pt
---
Installment One: And, It Begins…
Episode 1: Foundations of Compliance – How it affects everything!
Episode 2: Compliance Q&A, Hypotheticals, and Horror Stories
Episode 3: Compliance and Cash Based Practices
---
In the meantime, two links that might be helpful are the direct links from Medicare for SNF & Home Health. You can also get connected with Nancy Beckley via her website & Twitter @NancyBeckley.