Powered By UpDoc Media.
Digital Marketing, Content Creation, Management Consulting, & Web Design for Physical Therapy Businesses
Experience POWERED by UpDoc Media
The Content YOU NEED, Delivered With Clinical Precision.
Our team commands a social media reach that comfortably spans several millions of unique engagements per month. And, we're recognized by the American Physical Therapy Association's Private Practice Section as one of the leading edges in content development. With a passion for our roots in Physical Therapy & Healthcare, UpDoc Media proudly offers this unique digital marketing service, designed for Physical Therapy businesses clinics.
Digital Marketing
Rather than spending tens of thousands of dollars on in-house costs; we offer a no-strings-attached, digital marketing service – to develop & manage your digital footprint, social media, & ads.
Content Creation
Whether it's your social media outlets, customer reviews, blog, website, podcast, video series, or anything else – content is what we do & connecting it with an audience is our specialty.
Consulting
Our team includes some of the most dynamic names in the space of physical therapy & healthcare operations with experience serving private practice, corporate leadership, & venture capital.
Web Design
Your website is the foundational digital footprint of your brand. First impressions are critical in turning a shopper into a buyer. And, people buy because of the user experience, not because of the information.
1 We want to save you tens of thousands of dollars in costs. Our model is a no-strings-attached, digital marketing service where we develop and manage your digital footprint, social media and advertisements. Instead of having this done by expensive in-house labor, we're providing you the advantage of outsourcing this need while keeping the in-house understanding of your fellow physical therapists.
---
2Powered by UpDoc Media is delivered through a subscription model starting at $250 per month. Many physical therapists go into business with a passion for patient care. However, with the changing healthcare environment where consumers are now turning to digital means to choose their preferred providers; digital marketing is no longer a step up for physical therapy businesses -- digital marketing has become a must-have.
---
3 We want to empower you to keep true to your passion, while we deal with the digital business which is our passion. By managing your digital footprint, we will bring you top ranking SEO & Social Media positioning; and, direct to consumer lead generation for more patients as well as sustainable & superior revenue production.
Starting at Only $250 Per Month.
Subscription Model

We understand that healthcare business is cost sensitive. Therefore, we bring an affordable digital business solution with high ROI to displace excessive up front costs.

No Strings Attached

We are 100% transparent about the service tiers, any associated costs, recommended marketing budget, etc. You won't get any surprises… except amazing results!

No Cancellation Fee

There are no hidden fees, be it cancellation or otherwise. Month by month, it is our aim to not only prove our value, but exceed expectations.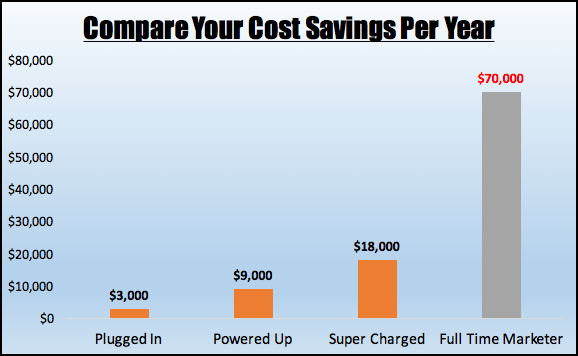 POWERED By UpDoc Media comes at three different power levels, each delivering higher impact in media & marketing octane than the last. And, of course, we're happy to put together customer packages. Compare your current costs and full time equivalent of an in-house marketer against your UpDoc Media POWER Levels.
Find Out More By Starting With A Free Consult Below!
Get 2000 Monthly Calls & Inquiries To Your Clinic